As promised here is a picture of my finished baby blanket, during the (partially successful) blocking process when I was trying to make it a bit more even in width: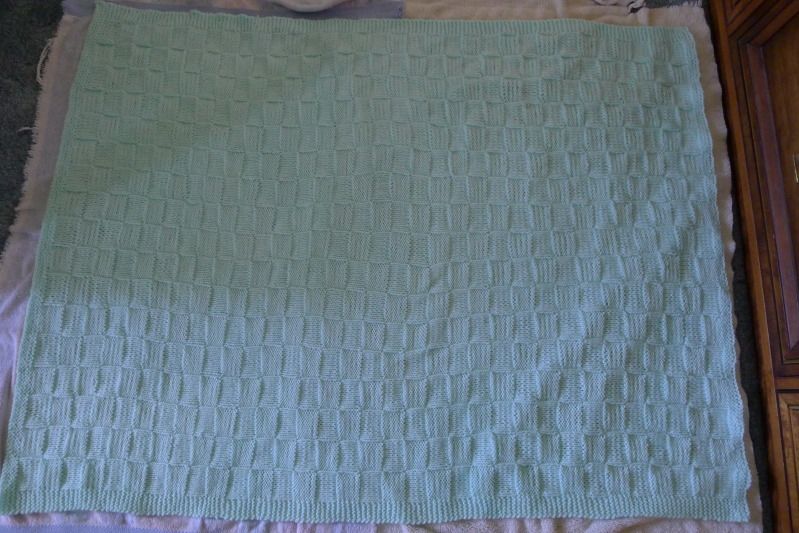 I was told yesterday that the baby's 5-year-old half sister really liked the blanket. So, since the new baby is getting all the attention and I feel kind of bad for the sister, I'm going to make a blanket for her too. In pink because that's the best yarn option sitting at home right now, but maybe I'll dye it purple since I have some blue dye.
Also here is a picture of my sweater. Well, the beginning of it anyways.